We take pride in quality workmanship, staying within budget and on time delivery.
We design & build custom home, commercial projects & major renovations. We deliver your project with professionalism and creativity — without sacrificing your budget, or the trouble of coordinating multiple trades.
At AH, every aspect of your home is thoughtfully crafted, expertly made and designed to be meaningful to you. We customize each home to fit you like a tailored suit.
Understanding Client's needs, dream and expectations!
ARTISTIQUE HOMES – Home of the BIG IDEAS!
Ours is privately-owned and fully integrated Plan, Design & Build firm, highly specialized in residential & commercial development projects. At Artistique Homes, it is the focus of our business to provide individual attention to every client that covers every stage of project and our business relationship.
Each project at Artistique Homes begins with a belief that great, consumer-centered ideas and design can play a critical role in getting done our client's project successfully. We don't believe in simply making things look pretty; we believe in creating consumer touch points that build relationship and effective communication strategies that drive project success.
In the capacity of General Construction Contractor, company has a history of building several projects but not limited to single family homes, multi-family projects, multi-plexes developments and commercial as well as business centers. Its very evident that Firm holds the capacity to cater to every need of its valued clients; over and above ensures projects are completed on schedule and within budget.
Over the last 20 years, has successfully build and managed projects into the Calgary real estate market, an achievement attributed to a well-managed organization with an unwavering belief in quality and treating our valued Clients the right way.
Artistique Homes distinguishes itself with the promise of superb craftsmanship and design. With the strong belief in Quality, Integrity and Commitment the Firm has establishes the reputation of being one of the most respected Builder and Developer of Alberta.
Artistique Homes Ltd.
We continue to provide creative and innovative solutions to suit every custom home. Thank you to our excellent team, professional colleagues, associations and our local community for making our vision possible.
---
Ben Gill, Founder & Owner
---
Founder & Owner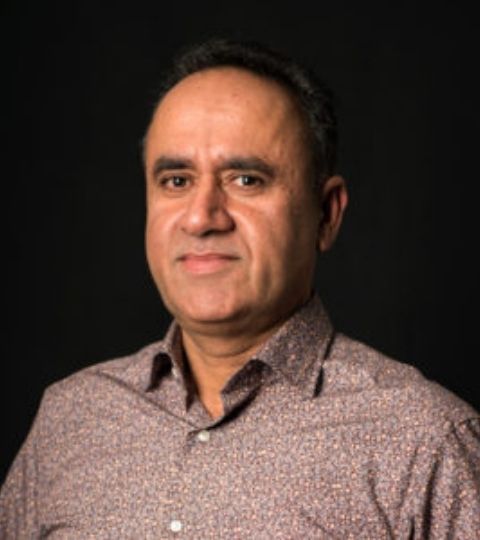 Ben Gill
Ben Gill, Founder & President, is construction professional with over 20 years of experience delivering exceptional quality projects. After working on various construction project and gaining qualification and valuable experience, he established Artistique Homes, his dream empire in 2005. With passion, and love for the industry he built many successful properties around the Calgary. With his commitment to excellence as well as his depth of experience in the construction field makes him unique in standing as project management professional. His hard work, charisma and true passion for his business has helped Ben gain respect from the industry. Ben specializes in all facets with continuous learning new construction technologies, and maintains himself with the updated knowledge. As a head of the TEAM, he ensures growth, company performance and best client's relationship.
Apart from all, he is avid golfer, entertainer and enjoys travelling.
---
Project & Feng Shui Consultant
---
Design, Project & Feng Shui Consultant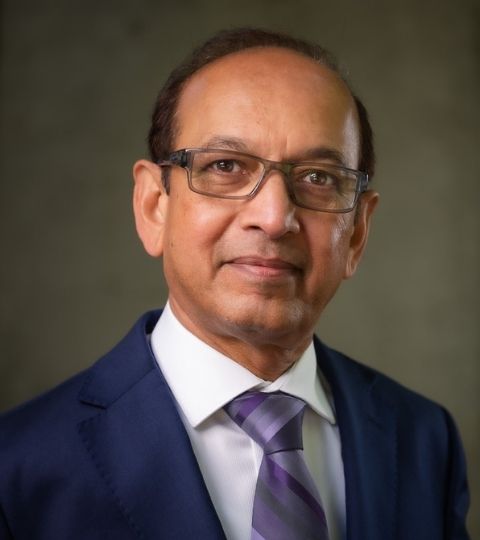 Deepak Jayakar
Undoubtedly sophisticated in his practice – and with over 25 years of experience in design development and project management has gained him international prestige. He is capable of delivering a myriad of design styles, such as: contemporary, modern, eclectic, traditional and classical.
His philosophy is "distinction in details" wherein every project is developed in its totality. He has designed and successfully completed several projects in diverse fields including; residential, commercial, health care, corporate offices, hospitality, retail, and entertainment; spread across many countries, including but not limited to Canada, US, UK, Dubai, Muscat, Hong Kong and India. He is one of a very few professionals in North America who successfully integrates practical design and architectural applications with the elevated effect of Feng Shui.
As a Certified & Licensed Feng Shui Master, he believes, "when your home and office are aligned with Cosmic Energies, it will help you get all that Universe has to offer!"
---
Sabrina Ghuman-McGrath, PR & Marketing Manager
---
PR & Marketing Manager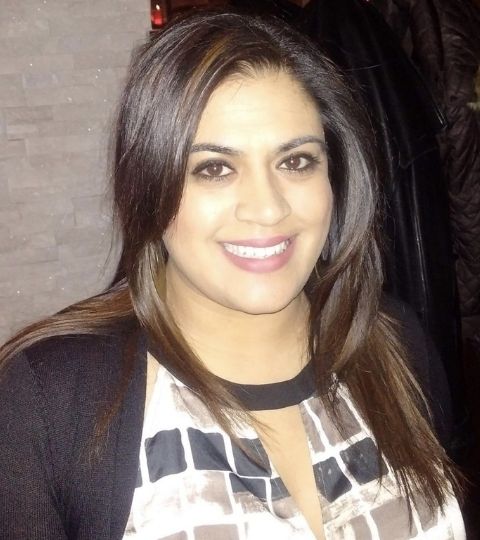 Sabrina Ghuman-McGrath
Innovative, Dynamic, Tenacious. She is gifted with the sharp mind, and innate ability to connect with others and an insatiable thirst for excellence. Sabrina is the "go-to" leader with the motivation as key element. With her expertise and industry knowledge, she helps the firm define its vision, brainstorm business challenges and determine right marketing strategies to grow business. With her creative ability she aims to help company build brand by building standards, culture and class. As a PR and Marketing Manager, Sabrina knows what truly drives the conversation. Our happy clients are the testimonials of her best services.
---
Neel Gill, Operations, HR & Media
---
Operations, HR & Media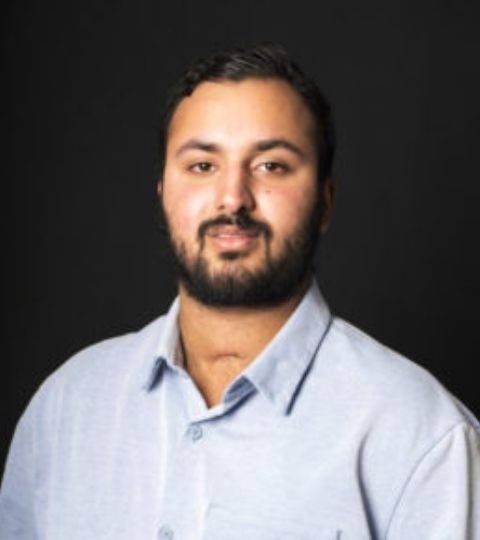 Neel Gill
Neel is multi-talented, enterprising and high energy professional with entrepreneur spirit is currently responsible for managing day-to-day operations and overall strategic vision of the Artistique Homes. With the strong background of construction family combined with his ability to inspire and build solid rapport with the vendors and other service providers, making him have key position in the firm's structure. He also leads activities related to resourcing, IT upgrades, finance, contracting and recruitment. Additionally, he actively manages company's media connections, marketing and sponsorship agendas.
In his spare time, he is involved in events and programs that strengthens cultural integration and community spirit.
---
Angad Chahal, Agent & Client's Relations
---
Agent & Client's Relations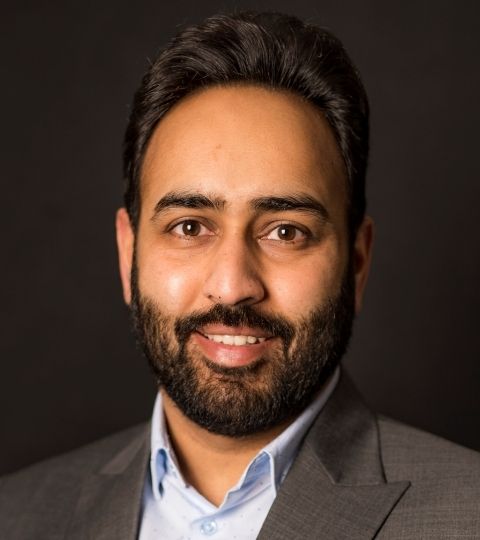 Angad Chahal
Angad helps affluent individuals and families build wealth though buying the properties. Known for his creative, unconventional and outside of the box marketing methods, he is not only helping grow company's business but also, he is paving the path for the new standards in the industry. His goal always been to add value through educating the buyer making right investment strengthens firm and client relationship. Following company's vision and core values, Angad has built a reputation for outstanding service with the unique buying experience to the end user, i.e., client.
As a long time, resident of Calgary and raised in multi-cultural environment, he has developed the love for Calgarians. He further states, Real Estate has been his long-time passion and he takes pride providing exceptionally personalized service to the clients helps him achieve personal growth as well as rewarding buying experience to the company's happy clients.
You are our most valued resource. Design & Project Management today can be distinguished from other art forms because it thrives on collaboration and team effort. Individual talents, harnessed and shaped into efficient teams make up the structure of our Firm. We are proud to have team comprising of a dedicated group of Professionals, who have collaborated experience for more than 30 years.
Details
Each and every project is developed in its totality; wherein all the parts down to the smallest detail, receive equally dedicated attention. The specification and detailing that goes into every project is of utmost importance and is our most salient strengths. Offering an unmatched quality of finish and detailing, every single feature in a project is designed and considered.
Function
We believe; what works good is better than what looks good.
Short lived fashions and regressive styles are shunned. Personal attention is given to every project ensuring only the highest quality that is long lasting and durable.
Planning
We have performance-driven approach to design rather than mere form innovation. We have realized over time that very often the practical aspect of an idea can improve the aesthetic pleasure one gets from it. Our Homes and Spaces are planned from inside out, where exterior forms are a result of interior.
People
Our team is our most valued resource; focuses on active discussion and collaboration at all levels, which enables every design to reach its most evolved solution. Each work is handled by a talented and dedicated project team who works closely together at every stage of the venture. Depending on size and scope, each project is generally supervised by two or more people.
Environment
We are deeply committed to the practice of responsible design, working hard at integrating the imperative of environmental sustainability within the strategic goals of every project. We have a design philosophy based on respecting both human beings and the environment. One of the most important ideals we have learnt throughout our experiences is to value the environment with long term sustainable solutions and material and structural innovation.
Experience has taught us that good projects are those in which the clients are encouraged to contribute to the end result. We work very closely with our clients and boast a solid client base, many who have been associated with the company for many years. With gratitude towards our clients, over the years we have been able to accumulate one of our greatest assets; our client's friendship and trust.
As technology and global influences continue to challenge the way we conduct our business and our life-style, we accommodate changes to remain competitive in today's world. During Project, we evaluate your needs and optimize your spaces to increase your functionality, efficiency and comfort by planning, designing, beautifying and bringing sense of character to your environment. And top of all we ensure safety of premises and its occupants.
We consider all new factors which affect how we create the most appropriate and effective living environment. Our Goal is to provide our clients with functional, healthy, efficient and inspiring space in which the occupant will function comfortably and therefore more productively!